COVID-19: Build forward better
The post-COVID recovery provides an opportunity. The COVID-19 pandemic has exposed the global economy's vulnerability to external shocks. The call to "build back better" provides an opportunity to embed sustainability into the recovery, while resisting pressure to restrict trade. This will lessen the worst effects of the pandemic, future crises and reduce our environmental impact and the likelihood of future pandemics, making businesses and economies more resilient.
A good trade story from Nepal
Due to the COVID-19 pandemic, the tea industry in Nepal faced unprecedented challenges in terms of cash flow, transport and sampling.
ITC ensured their business continuity under its USAID funded programme, by sending their tea samples to potential buyers in Europe, China and the US. Almost a dozen of sample boxes have been sent to international buyers like Schroeder and Hamann, Halson & Leon, Teegeschwender and Basu in China, Czechia, Germany or the United States. This intervention generated over €425,000 of business for the farmers since March of 2020.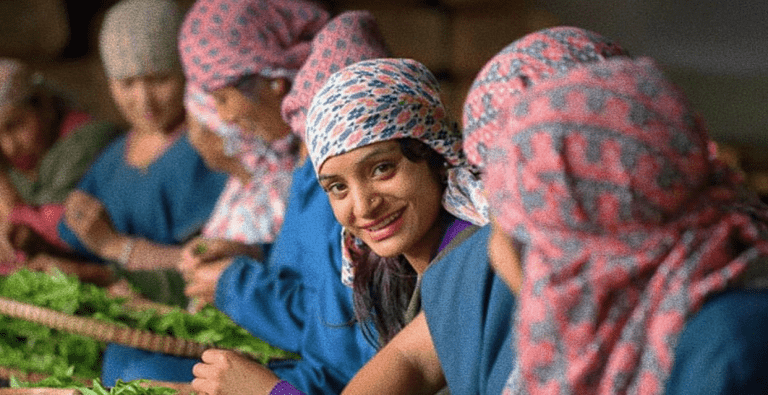 from ITC's Market Access Upgrade Programme (MARKUP)
Before COVID-19, our sales came from local and international business. We run a coffee shop, with tourists constituting 80% of our customers. Once COVID-19 hit, sales took a hit. By March 31st 2020, the sales in our coffee shop had already dropped by more than 50%, due to limited movement. I would ask for support in accessing the coffee markets abroad, via International coffee forums targeting sustainable double certifications of Organic coffee and Fairtrade labels
Godfrey Massawe
Commercial Manager KNCU (1984) LTD